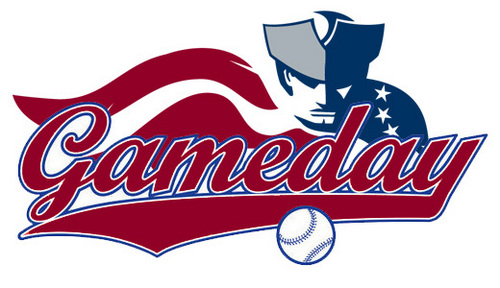 Today's Game:
Somerset Patriots (10-3) vs Lancaster Barnstormers (8-5)
Game #14 * Friday, May 11 * 7:05 pm * TD Bank Ballpark * Bridgewater, New Jersey
On The Air: 1450 WCTC; WCTCam.com; SPN.tv Twitter: @SOMPatriots @MarcSchwartz26 @8oyle

Friday (7:05 pm) SOM [LHP] Rick Teasley (0-1, 7.78 ERA) vs LAN [RHP] Jonathan Albaladejo (1-1, 12.85 ERA)
Saturday (6:05 pm) SOM [RHP] Kyle Davies (0-0, 0.00 ERA) vs LAN [LHP] Nate Reed (2-0, 2.70 ERA)
Saturday (Game 2) SOM [RHP] Vince Molesky (0-0, 3.00 ERA) vs LAN [RHP] Brooks Hall (0-1, 2.70 ERA)
Click here to view today's complete game note: 
GAME NOTES 5.11.18
TOPS IN THE LEAGUE: An Atlantic League-best 17 Patriots had their contracts' purchased during the 2017 season. Somerset is once again tied for the league-lead in this department, with two contracts already purchased in 2018 (Scott Copeland, New York Mets and Brett Oberholtzer, Colorado Rockies).
THE WEISENBURGER SPECIAL: Patriots' catcher Adam Weisenburger has stepped into the starting role well since May 2nd. Over his last seven games, Weisenburger has gone 9-for-28 from the plate with a home run and six RBI.
BORBON STREET: Julio Borbon continues to spray the gaps and show off the speed, as the 5-year Major Leaguer is tied for the Atlantic League in doubles (6) and extra-base hits (9).
IT'S A WALK OFF!: Somerset enjoyed four walk-off wins over its first six games of the year. The Patriots had three walk-off wins in first six games last year.
NUMBAH ONE: Mike Fransoso's Patriots tenure has gotten off to a strong start. The UMaine grad has made starts in both the infield & outfield and leads the team in batting (.429) – good for 4th in the league – , runs (14) and stolen bases (4).
CLOSE GAME MAGIC: Seven of Somerset's first ten wins have come by just one run. They are 7-0 in one-run games this season and were 20-21 last year.
DUDLEY DO-RIGHT: Aaron Dudley has a ten-game on-base streak to begin the year, is currently on an nine-game hit streak, and is 2nd on the team in batting (.389). The first-year Patriot hit over .300 with at least 10 home runs and 60 RBI in each of the last four seasons with the Normal Cornbelters (Frontier).
FIRST PLACE BEST PLACE: Somerset has held at least a share of first place for every day so far this season. The Patriots were in held at least a share of first place for 72 straight-days in the first half last year, with only three days tied.
BUDDING RIVALRY WITH THE WARRIORS: The Patriots and the Road Warriors are playing thrilling baseball every time they take the field together. In 7 contests so far, there has only been two games with a margin of defeat of more than 3 runs. They have played 4 1-run games already, all won by the Patriots. Somerset has outscored the Road Warriors 29-17.
WELCOME, DAVIES: The Patriots announced the signing of eight-year Major Leaguer Kyle Davies on Monday, 5/7. Davies has 43 wins and 547 strikeouts over 770.1 innings his MLB career with the Braves, Royals and Yankees.
LANCASTER COMES TO TOWN: The Patriots open up a 3-game set over the Mother Day's Weekend with the Lancaster Barnstormers, who are hot on the heels of the Freedom Division Leading Sugar Land Skeeters. Lancaster is 3rd in the league in batting (.290), but their blazing speed has led them to an overwhelming Atlantic-League best 29 stolen bases. They also own the 3rd best pitching staff in the league (3.79 ERA).
MyRewards Code: Enter throw em out into the Patriots mobile app to earn MyRewards points!