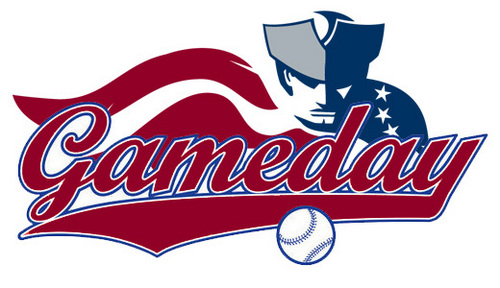 Today's Game:
Somerset Patriots (14-6) vs. Sugar Land Skeeters (15-8)
Game #21 * Wednesday, May 23 * 6:35 pm * TD Bank Ballpark * Bridgewater, NJ
On The Air: 1450 WCTC; WCTCam.com; Twitter: @SOMPatriots @MarcSchwartz26 @8oyle

Series at a Glance:
Tuesday (6:35 pm) SOM def. SL 9-1; Trevor Foss 5 shutout innings with 6 K; Patriots use 7-run 8th to put game away
Wednesday (6:35 pm) SOM [LHP] Duane Below (1-1, 4.84 ERA) vs SL [RHP] Dallas Beeler (1-0, 4.32 ERA)
Thursday (11:05 am) SOM [RHP] Kyle Davies (0-0, 0.00 ERA) vs SL [LHP] Ben Griset (2-0, 3.72 ERA)
Click here to view today's complete game note: 
GAME NOTES 5.23.18
FIRST PLACE BEST PLACE: Somerset has held at least a share of first place for every day so far this season. The Patriots were in held at least a share of first place for 72 straight-days in the first half last year, with only three days tied.
inVINCEable: Somerset's bullpen features a number of former big leaguers, but first-year Patriot Vince Molesky has impressed thus far. Molesky has allowed just three earned runs over 15.1 innings this season, good for a 1.76 ERA. He has tossed 9.1 consecutive scoreless innings with eight strikeouts.
ANTONINI SHINES: Second-year Patriots southpaw Mike Antonini has not allowed an earned run over his first 12.2 innings on just three hits with 16 K.
RED-HOT A-ROD: Shortstop Alfredo Rodriguez has reached base in 13 of his last 15 games. Over that span, Rodriguez is 20-for-54 (.370) with four RBI, four doubles, six walks and 10 runs. His .354 average ranks seventh in the league, while his .455 OBP ranks fourth. He has reached base safely in 18 of the 20 games in which he has played this season.
BORBON STREET: Outfielder Julio Borbon is 10-for-25 over his last six games with a home run, five RBI, four runs and five extra-base hits. This streak has his average back up to .300. The five-year big leaguer is tied for second in the league in doubles (9) and extra-base hits (13), and fourth in slugging (.571)
IT'S A WALK OFF!: Somerset enjoyed four walk-off wins over its first six games of the year and now has five walk-offs over 16 home games this season. The Patriots had 11 walk-off wins in the 2017 season.
NUMBAH ONE: Mike Fransoso has continued to produce at any slot in the Patriots lineup. The UMaine grad ranks sixth in the league in average (.377) and second in OBP (.468).
CLOSE GAME MAGIC: Nine of Somerset's first 14 wins have come by just one run. They are 9-1 in one-run games this season and were 20-21 last year.
DUDLEY DO-RIGHT: Aaron Dudley had his team-high 12-game on-base streak end Friday night, but still ranks 3rd on the team in batting (.346), which is also good for eighth in the league. His .417 OBP is also good for 10th in the league. The first-year Patriot owns two of the five Somerset walk-off winners this season.
IT'S A TRAPP: Justin Trapp has reached base safely in 16 of the 18 games in which he has played this year, including each of his last seven. Over this stretch, the second-year Patriot has two runs, two doubles, two RBI, four walks and eight steals. He currently is second on the team in RBI (11) and is third in the league in stolen bases (9).
SWEET AS SUGAR: The Patriots continue to show a tendency for offensive explosions whenever they play the Sugar Land Skeeters. They scored a season-high 13 runs with 18 hits earlier in the year at Sugar Land, and they have scored a combined 32 runs to go with 48 hits over 4 games vs. the Skeeters in 2018.
MyRewards Code: Enter diamond 18 into the Patriots mobile app to earn MyRewards points!