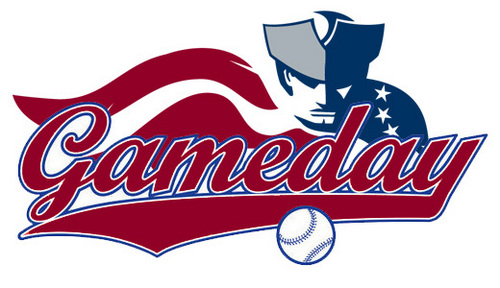 Today's Game:
Somerset Patriots (17-8) @ Lancaster Barnstormers (18-8)
Game #26 * Tuesday, May 29 * 7:00 pm * Clipper Magazine Stadium * Lancaster, PA
On The Air: 1450 WCTC; WCTCam.com; Twitter: @SOMPatriots @MarcSchwartz26 @8oyle

Series at a Glance:
Tuesday (7:00 pm) SOM [LHP] Duane Below (1-1, 3.60 ERA) vs LAN [LHP] Nate Reed (4-0, 1.35 ERA)
Wednesday (7:00 pm) SOM [RHP] Kyle Davies (0-1, 2.25 ERA) vs LAN [RHP] Steve Johnson (2-1, 3.15 ERA)
Thursday (11:00 am) SOM [RHP] Cory Riordan (2-1, 3.22 ERA) vs LAN [RHP] Brooks Hall (2-1, 3.00 ERA)
Thursday (1:30 pm) SOM [LHP] Rick Teasley (0-2, 6.75 ERA) vs LAN [LHP] Tommy Shirley (3-1, 5.72 ERA)
Click here to view today's complete game note: 
GAME NOTES 5.29.18
FIRST PLACE BEST PLACE: Somerset has held at least a share of first place for every day so far this season. The Patriots were in held at least a share of first place for 72 straight-days in the first half last year, with only three days tied.
K IS FOR KUBIAK: RHP David Kubiak tossed five scoreless innings with six strikeouts in his 2018 debut on 5/25. He had 117 strikeouts in 112.2 IP last year.
BETTER THAN AVERAGE: The Patriots have three players that rank in the top 15 in hitting, including Mike Fransoso (.364, fourth), Julio Borbon (.314, 11th), and Alfredo Rodriguez (.310, 15th). Fransoso also ranks second in OBP (.447).
STARTING TO ROLL?: Kyle Roller raised his batting average 49 points with his first 3-hit game of the season on Sunday, including his first extra-base hit since May 6. His OBP is continuing to rise at a steady rate, as he now ranks 16th in the league (.377).
BORBON STREET: Outfielder Julio Borbon has three doubles in his last three games. He now leads the league in doubles (12), is tied for the league-lead in extra-base hits (16), and ranks third in slugging (.570).
ANTONINI SHINES: Second-year Patriots southpaw Mike Antonini has not allowed an earned run over his first 13.2 innings on just three hits with 17 K.
RIORDOMINANT: RHP Cory Riordan needed just 81 pitches to throw eight one-run innings in a 2-1 win over the Ducks on 5/25. He faced two-over the minimum and struck out four batters. He is now 2-1 on the year with a 3.23 ERA, good for 13th in the league. His 30.2 IP is also 3rd in the Atlantic League, while his 1.47 BB/9 is 7th amongst all qualified pitchers.
INSANE DUANE: LHP Duane Below has allowed just one run over 13.0 innings in his last two starts (0.69 ERA) with an 8/1 K/BB. He has thrown 148 pitches (111 for strikes) and has lowered his ERA over this stretch from 9.00 to 3.60 ERA
JUST A HU(N)CH: LHP Chase Huchingson has made seven-straight scoreless appearances. In this stretch, the 2017 All-Star has allowed just two hits with nine strikeouts and has lowered his ERA from 13.50 to 4.50.
CLOSE GAME MAGIC: 11 of Somerset's first 17 wins have come by just one run. They are 11-1 in one-run games this season and were 20-21 last year.
CLOSE THE DOOR: RHP Ryan Kelly is tied for 2nd in the league with five saves.
GET OFF THE SCHNEID: The Patriots will look to claim their first win of the 2018 season vs. the Lancaster Barnstormers, after losing twice at home earlier this month. The Patriots managed just one run in each of the first two contests.
BEST OF LUCK: There have been three contracts purchased from the Somerset Patriots so far in 2018. Brett Oberholtzer (Rockies), Scott Copeland (Mets) and Aaron Laffey (Mets) have all been signed to Major League organizations.
MyRewards Code: Enter sacrifice 18 into the Patriots mobile app to earn MyRewards points!