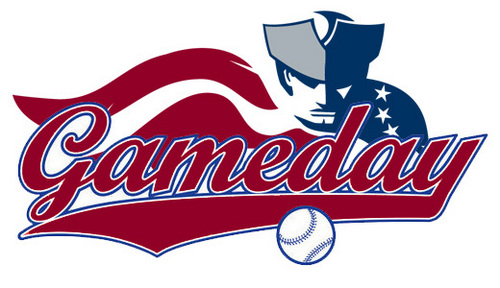 Today's Game:
Somerset Patriots (20-13) vs. Sugar Land Skeeters (23-12)
Games #34 and #35 * Wednesday, June 6 * 11:05 am & 7:05 pm * TD Bank Ballpark * Bridgewater, NJ
On The Air: 1450 WCTC; WCTCam.com; Twitter: @SOMPatriots @MarcSchwartz26 @8oyle

Series at a Glance:
Tuesday (7:05 pm) SL def. SOM 3-2; Courtney Hawkins sac fly in the 10th wins it for Sugar Land
Wednesday (11:05 am) SOM [LHP] Rick Teasley (0-2, 5.22 ERA) vs SL [LHP] James Russell (1-0, 0.00 ERA)
Wednesday (7:05 pm) SOM [RHP] Kyle Davies (0-2, 5.72 ERA) vs SL [RHP] Casey Coleman (0-0, 1.28 ERA)
Click here to view today's complete game note: 
GAME NOTES 6.6.18
FIRST PLACE BEST PLACE: Somerset has held at least a share of first place for every day so far this season. The Patriots were in held at least a share of first place for 72 straight-days in the first half last year, with only three days tied.
SASSY MASSEY: IF Craig Massey has reached base safely in seven-straight games and eight of his last nine, having raised his OBP from .286 to .458 in the process. He is 12-for-29 (.414) from the plate with four steals, seven RBI, eight runs and eight walks over this stretch. He has gotten on base at least two times in each of his last six games and has reached base in 19 of his last 36 plate appearances over his last nine games.
NO RELATION TO ROGER: OF Danny Dorn has an RBI in four-straight games and has a hit in five-straight. He is 6-for-14 (.429) with six RBI over this stretch.
NUMBAH ONE: Mike Fransoso has hit safely in 12 of his last 15 games. Since May 18, he is hitting .355 (16-for-45) with three SB, six RBI, eight R and 10 BB. He currently leads the league in OBP (.472) and ranks second in AVG (.364).
RIORDOMINANT: RHP Cory Riordan currently leads the Atlantic League in innings pitched (43.1) while his 1.45 BB/9 ranks third amongst all qualified pitchers. He has tossed at least five innings in each of his seven starts this year.
inVINCEable: Since allowing a run in each of his first three appearances, RHP Vince Molesy has yielded just one run over 18.1 innings pitched in six games (0.49 ERA) with four walks and 21 strikeouts. He tossed six shutout, one-hit innings with a season-high nine strikeouts in his first start on 6/3. Molesky now carries an Atlantic League-best 1.30 ERA on the year.
BORBON STREET: OF Julio Borbon has reached base safely in six-straight games and is 12-for-41 (.293) with seven SB, five RBI and nine runs over his last 10 games. He's hit safely in 15 of his last 18 games, leads the league in 2B (12), is third in XBH (16), and ranks 10th in SLG (.478).
SPEED DEMONS: The Patriots have stolen 11 bases over their last four games and currently rank second in the Atlantic League as a team in steals (48). Additionally, Somerset has four players that rank in the top 10 in steals: Justin Trapp (3rd), Borbon (5th), Mike Fransoso (t-9th) and Alfredo Rodriguez (t-9th).
MIAMI VICE: 3B Alex Castellanos, the Miami native, is hitting .381 (8-for-21) over his last six games with two home runs, five runs scored and eight RBI. He leads the team in HR (4) and RBI (17).
GOOD GOLLY MOLLY: Dustin Molleken has now gone five consecutive appearances without allowing an earned run, lowering his ERA from 4.77 to 2.61. During that stretch, he has thrown 5.1 IP, with six strikeouts to just two walks.
BEST OF LUCK: There have been three contracts purchased from the Somerset Patriots so far in 2018. Brett Oberholtzer (Rockies), Scott Copeland (Mets) and Aaron Laffey (Mets) have all been signed to Major League organizations.
MyRewards Code: Enter ERA 18 into the Patriots mobile app to earn MyRewards points!