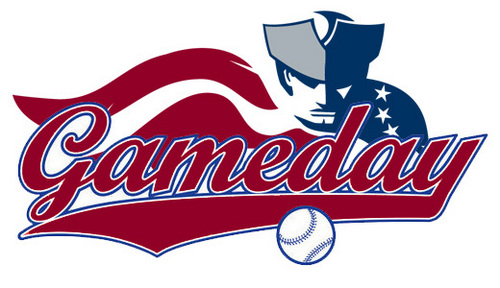 Today's Game:
Somerset Patriots (27-20) @ Lancaster Barnstormers (31-15)
Game #48 * Tuesday, June 19 * 7:00 pm * Clipper Magazine Stadium * Lancaster, PA
On The Air: 1450 WCTC; WCTCam.com Twitter: @SOMPatriots @MarcSchwartz26 @8oyle

Series at a Glance:
Monday (7:00 pm) LAN def. SOM 13-6; Endy Chavez Grand Slam not enough as LAN scores 10 in final three innings
Tuesday (7:00 pm) SOM [LHP] Duane Below (2-2, 3.68 ERA) @ LAN [RHP] Steve Johnson (3-1, 3.40 ERA)
Wednesday (7:00 pm) SOM [RHP] David Kubiak (2-0, 1.58 ERA) @ LAN [LHP] Tommy Shirley (3-1, 6.02 ERA)
Click here to view today's complete game note: 
GAME NOTES 6.19.18
FIRST PLACE BEST PLACE: Somerset has held at least a share of first place for every day so far this season. The Patriots were in held at least a share of first place for 72 straight-days in the first half last year, with only three days tied.
BATTLE OF DIVISION LEADERS: The three-game set between the Patriots and Barnstormers pits the top teams from the Liberty and Freedom Divisions. Lancaster has dominated the season series in 2018, winning six of seven games.
HOME RUN CITY: The Patriots have had just three multi-home run games this year, with all of them coming at Clipper Magazine Stadium (5/30, 5/31 game one, 6/18). Of the 22 home runs Somerset has hit this year, seven have come in the five games they have played in Lancaster, good for 32%.
FIRST GRANNY: Endy Chavez hit the first grand slam of the year for the Somerset Patriots in the 13-6 loss on Monday night in Lancaster. It was his second homer of the year and raised Chavez's RBI total from seven to 11.
ME AND JULIO: OF Julio Borbon has reached base safely in 18 of his last 19 games and is 30-for-94 (.319) with a HR, 13 RBI, eight SB and 17 runs over his last 23 games. He's hit safely in 26 of his last 31 games, leads the league in doubles (15), is tied for second in XBH (20), and ranks 10th in SLG (.470).
NO RELATION TO ROGER: Danny Dorn has hit safely in 15 of his last 17 games. He is 21-for-58 (.362) with a home run and 17 RBI and has raised his AVG from .225 to .287 over this stretch.
MOST FANS, BEST FANS: TD Bank Ballpark welcomed in 21,821 (avg. of 7,274) fans over Father's Day weekend. Somerset currently leads the league in total (146,357) & average (5,047) attendance after leading the league in both last year
EASY BEING TEASLEY: LHP Rick Teasley returned from a two-week stretch on the inactive list on May 24th. Since his return, he has allowed just three earned runs over 26.2 IP in five starts, good for a 1.01 ERA and 25 strikeouts.
RIORDAN ROARIN': RHP Cory Riordan picked up a no-decision after allowing three runs with eight Ks in Saturday's game vs. the Bees. He ranks second in the league in IP (56.1), third in K (44), fourth in BB/9 (1.28) and sixth in ERA (3.20).
SASSY MASSEY: IF Craig Massey has reached base in 15 of his last 18 games, having raised his OBP from .286 to .453. He is 22-for-59 (.373) from the plate with five steals, 10 RBI, 15 runs and 13 walks over this stretch. He has reached base in 35 of his last 72 plate appearances (.486 OBP) over his last 18 games.
NUMBAH ONE: Mike Fransoso has reached base in 19 of his last 23 games. He currently ranks second in the league in OBP (.418) and eighth in AVG (.310).
K IS FOR KUBIAK: RHP David Kubiak struck out 10 batters over 5.2 IP Thursday. He carries a 1.59 ERA and has allowed just four walks and 14 hits with 28 strikeouts in his first 22.2 innings pitched this year.
MyRewards Code: Enter extra bases 18 into the Patriots mobile app to earn MyRewards points!