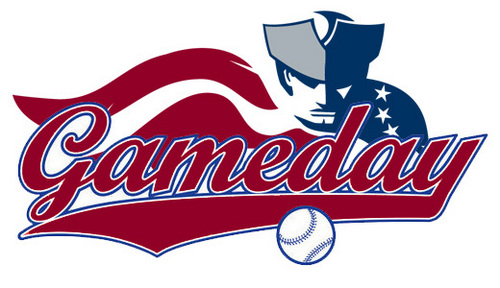 Today's Game:
Somerset Patriots (14-4, 49-32) vs. Road Warriors (2-14, 19-60)
Game #82 * Saturday, July 28 * 7:05 pm * TD Bank Ballpark * Bridgewater, NJ
On The Air: 1450 WCTC; WCTCam.com; Twitter: @SOMPatriots @MarcSchwartz26 @8oyle

Friday (7:05 pm) RW def. SOM 4-3; Below 8 IP, 3 R, 1 ER, 0 BB, 4 K; Massey R, SB; Rodriguez RBI, R; 4th 1-run loss
Saturday (7:05 pm) SOM [RHP] Kyle Davies (4-4, 2.91 ERA) vs RW [RHP] Alberto Rodriguez (0-0, 0.00 ERA)
Sunday (5:05 pm) SOM [RHP] Stephen Perakslis (0-0, 2.25 ERA) vs RW [RHP] Michael Lee (2-5, 4.46 ERA)
Click here to view today's complete game notes: GAME NOTES 7.28.18
1ST HALF LIBERTY DIVISION CHAMPIONS: Somerset have clinched their 7th half division title under manager Brett Jodie and their league-record 19th half championship in franchise history and is now guaranteed a playoff spot. Somerset has also been atop the Liberty Division for 98-straight days to begin the season.
HOME SWEET HOME: The Patriots have won 10 of 12 games at home to begin the second half. They have allowed more than two earrned runs just twice in the 12 games, and have yielded just 15 earned runs over 113 innings (1.19 ERA).
KUUUUBIAK: RHP David Kubiak is 4-0 with a 1.34 ERA, 42 strikeouts and just nine walks over 33.2 IP in his last five starts. The 6'7" righty leads the league in ERA (2.17), BAA (.223). WHIP (1.10) and ranks second in K (79). Kubiak also owns a 5-0 record with a 0.85 ERA, 38 K  and nine walks in 31.1 IP on the road.
MAD MAN MASSEY: IF Craig Massey saw his 16-game hit streak end Wednesday night (third longest in league), but is still on a 19-game on-base streak. During the streak, he has eight multi-hit games, and is 28-for-79 (.354) with a home run, eight RBI, and 14 runs scored. Massey leads the league in OBP (.433) and ranks second in hitting (.346).
AGE JUST A NUMBER: The 40 year-old Endy Chavez has reached base in 10 of the last 11 games. He is 16-48 (.333) with four multi-hit games, five runs, five RBI and has raised his average from .232 to .255 during this stretch.
DOIN' IT ALL: Yovan Gonzalez is proving just how valuable he is to this team lately. The third-year Patriot is riding an 11-game on-base streak, over which he is 13-37 (.351) with four runs and 10 RBI. Gonzalez has yet to commit an error this year and Patriots' pitchers have a combined 2.97 ERA when he is catching.
PATCH EM UP: Justin Pacchioli, although not safely, has reached base in 16 consecutive games dating back to 6/30. He is now a perfect 21-for-21 in stolen base attempts to lead the team. His 21 steals also rank fifth in the league. Additionally, Pacchioli has scored 15 runs in the last 16 games.
HOT ROD: Alfredo Rodriguez is currently on a 10-game hit streak, over which he is 15-for-37 (.405) with a home run, nine runs, 14 RBI and a .511 OBP. The 2018 All-Star ranks seventh in the league in OBP (.396) and 11th in AVG (.305).
NATE THE GREAT: Infielder Nate Coronado has impressed in his first week with the team. He has hit safely in six of the eight games he has played in, with two RBI, three runs scored, four stolen bases, and an average with Somerset of .281
LIKE MIKE: LHP Mike Antonini has tossed 14 IP with just one earned run (0.64 ERA), with just eight hits, two walks, and 16 strikeouts since 6/16 (13 games).
KD TREY-ONE: After a rough outing last week against the Blue Crabs, Kyle Davies bounced back on Monday night to shut them out with six strong innings with just four hits and two walks. Davies is now 4-1 in his last five starts with a 0.94 ERA, amassing 28.2 IP, while allowing 23 hits and nine walks to go with 22 K
MyRewards Code: Enter snag 18 into the Patriots mobile app to earn MyRewards points!